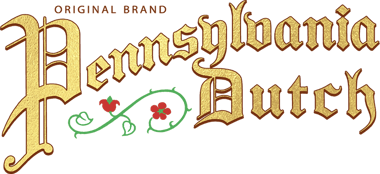 Farm Fresh, Made With
Real Dairy Cream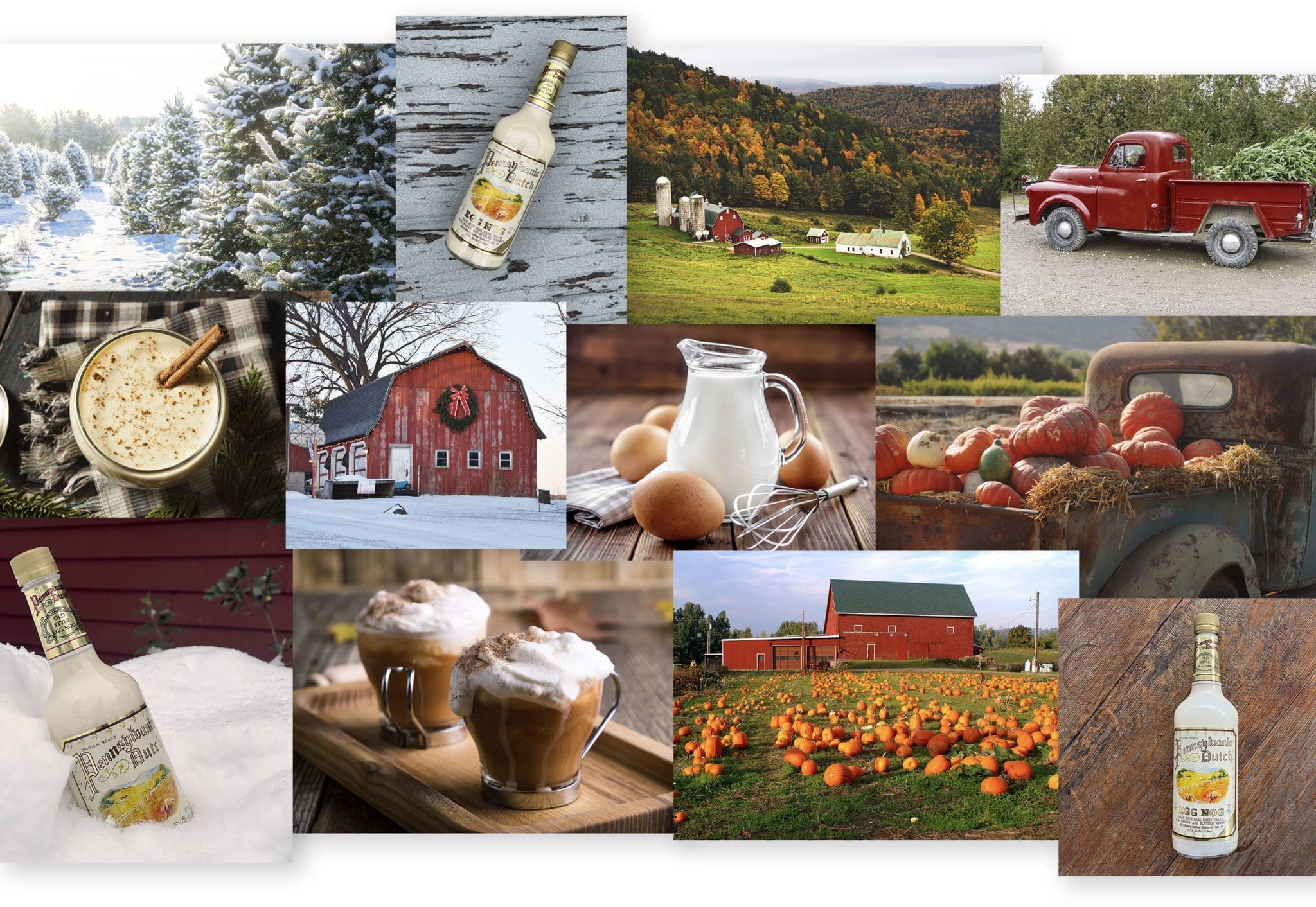 Pennsylvania Dutch Portfolio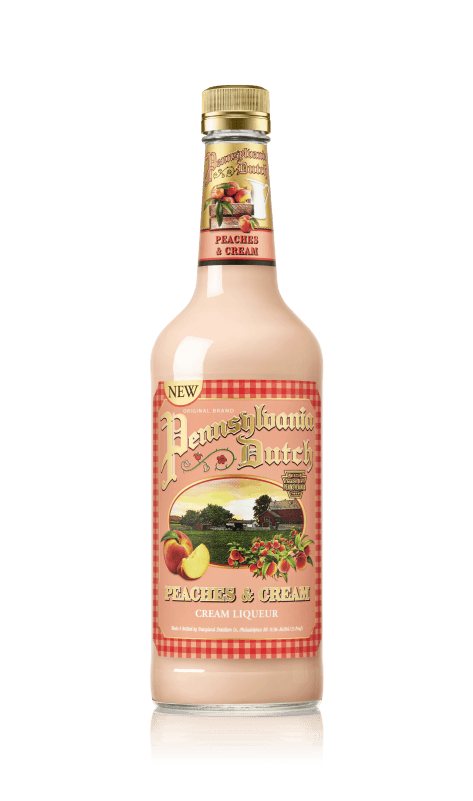 Peaches & Cream
A creamy blend of rum, natural dairy cream, and natural flavor, Peaches & Cream has the taste of yellow ripe peach, peach jam, custardy cream, and sweet, summer fruit with a smooth finish.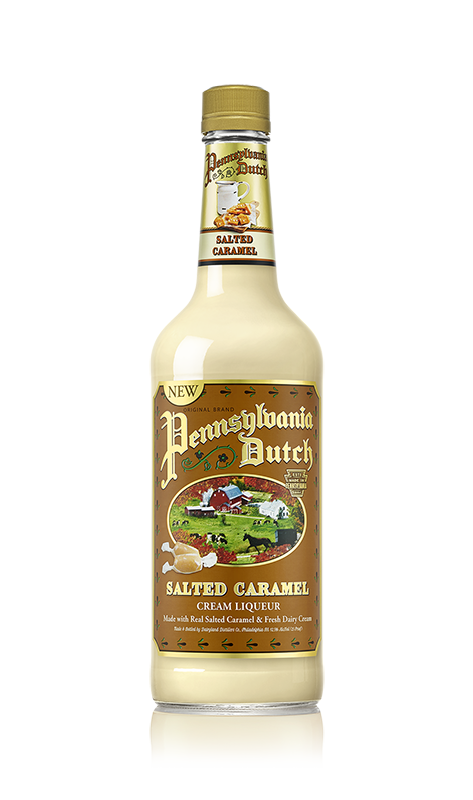 Salted Caramel
Deliciously satisfying. Perfectly balanced layers of sweet and salty are blended into a rich, creamy base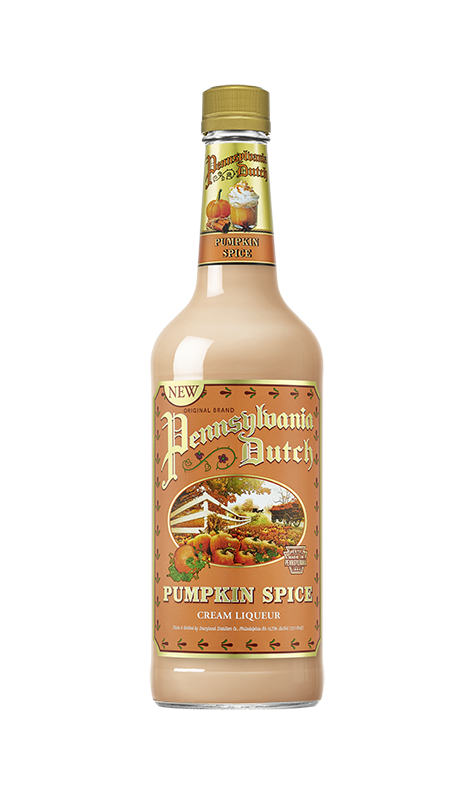 Pumpkin Spice
A seasonal blend of nutmeg, cinnamon, allspice, ginger and real dairy cream to deliver our version of America's favorite Fall drink - Pumpkin Spice!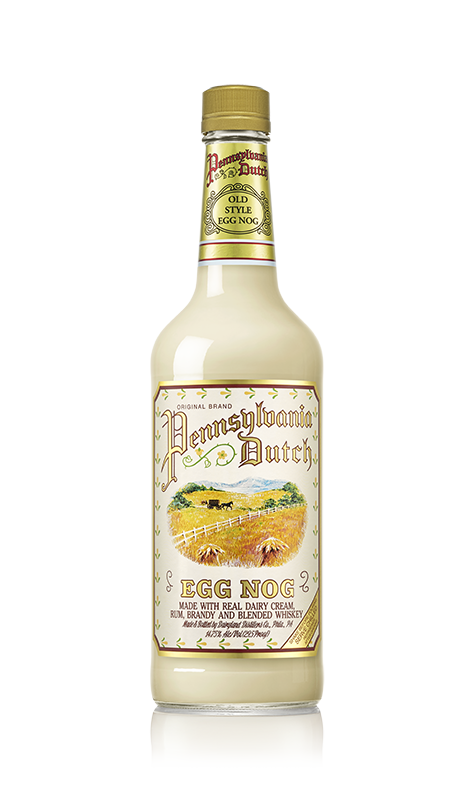 Egg Nog
A decadent blend of real dairy cream, rum, eggs, brandy & blended whiskey topped with our favorite holiday spices.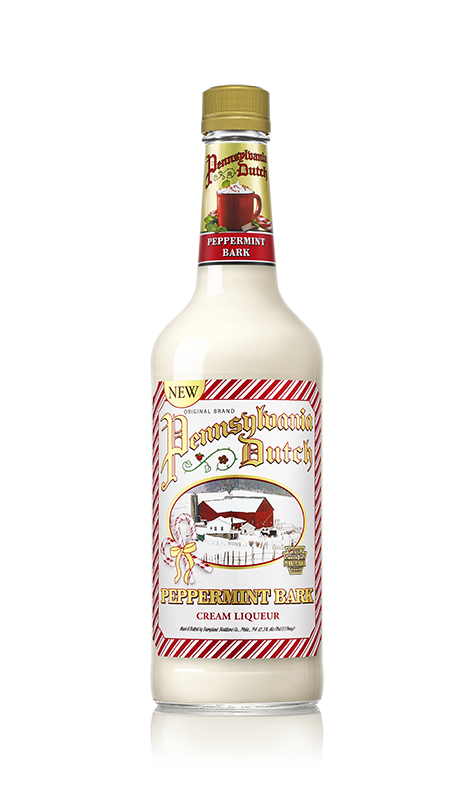 Peppermint Bark
A blend of dark chocolate, white chocolate, crushed peppermint & real dairy cream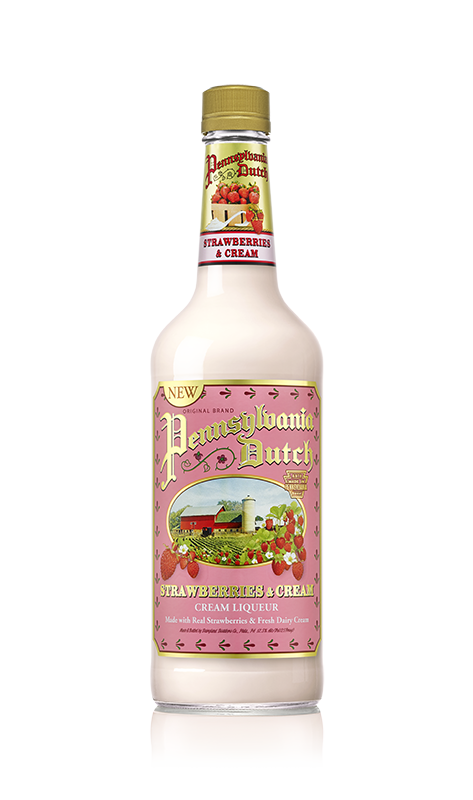 Strawberries & Cream
Fields of fresh, ready-to-pick strawberries on the nose with a palate of rich, silky and full of sweet cream and fruit.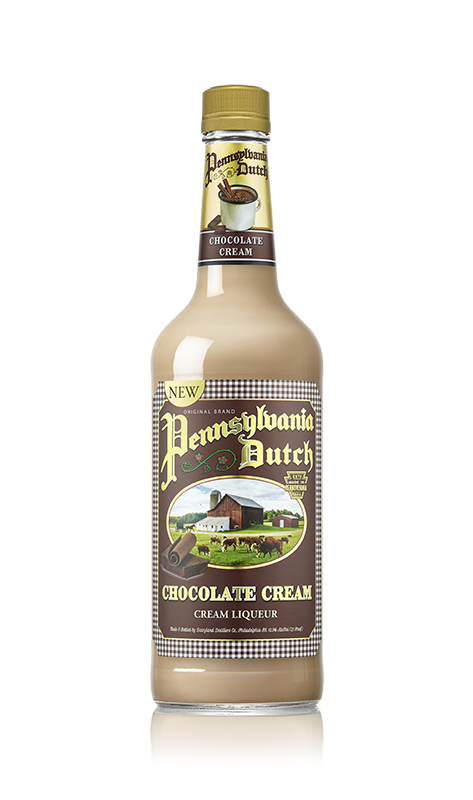 Chocolate Cream
Creamy milk chocolate, vanilla and toffee flavors blended with fresh dairy cream and a gently roasted hazelnut finish.
Cocktail Recipes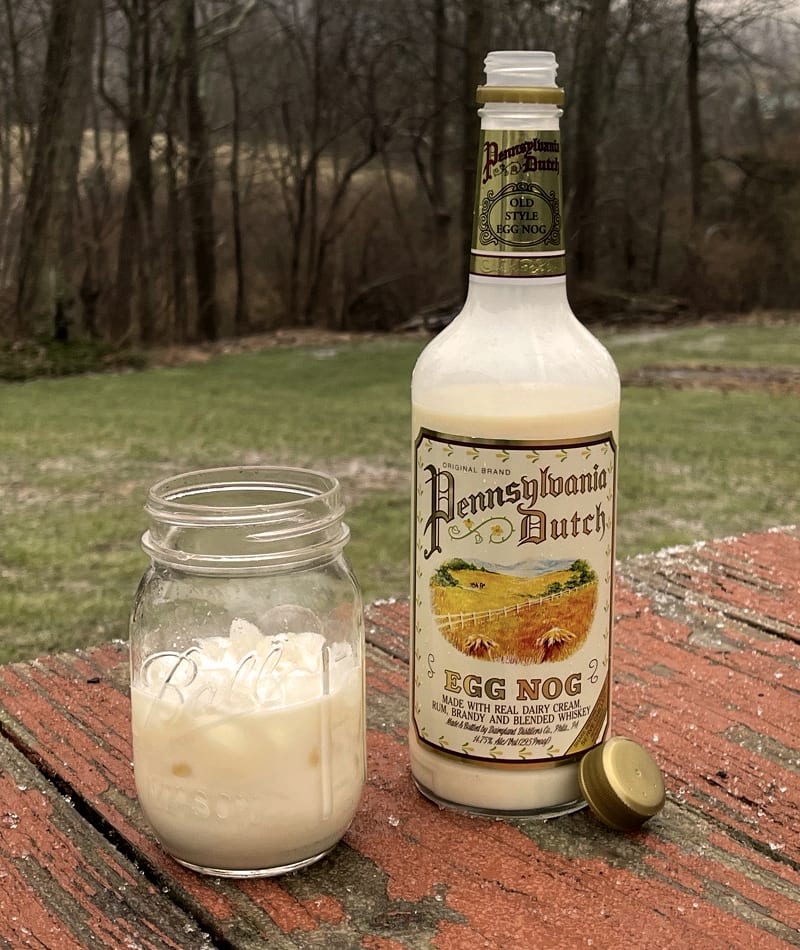 Egg Nog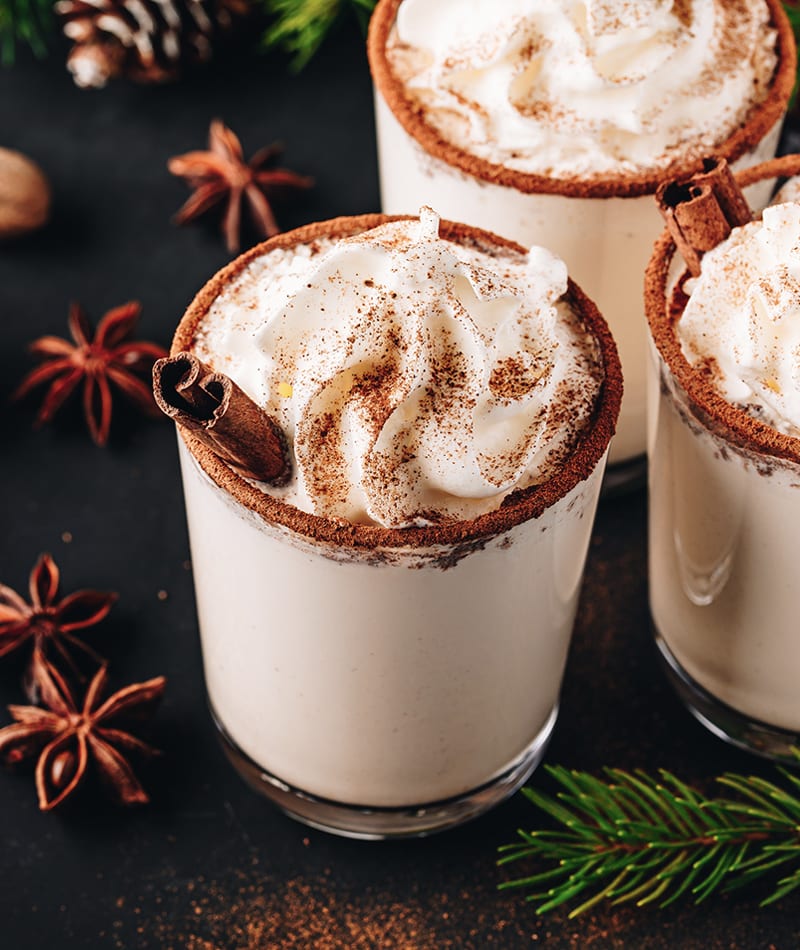 Spiced Nog
Recipe
2 Parts Pennsylvania Dutch Egg Nog
1 Part Spiced Rum
1 Part Coffee Liqueur
Serve over ice with whipped cream and nutmeg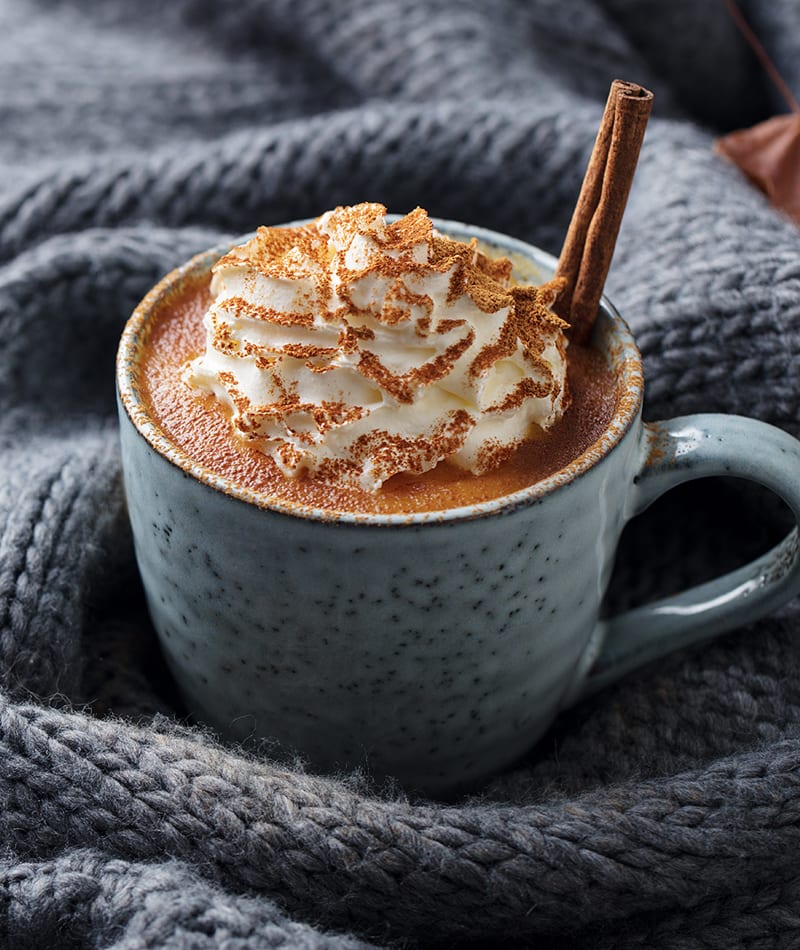 It's Pumpkin Season
Recipe
2 Parts Pennsylvania Dutch Pumpkin Liqueur
1 Part Jacquin's Whipped Cream Vodka
Serve over ice with whipped cream and cinnamon
Our Pennsylvania-Made Cream Liqueurs
We've been making the same Pennsylvania Dutch recipe in Pennsylvania for three generations
Yes, there's alcohol already blended into the recipe. They're made ready to enjoy!
Just place it in the refrigerator to chill and serve, doesn't get easier than that!
You can also pour over ice, mix into a cocktail, blend into a shake or bake into your favorite dessert.
Check out our recipe page from some of our favorite ways to enjoy our products!
Yes, our Egg Nog is made with real dairy cream and eggs delivered from nearby farms.
Our other Pennsylvania Dutch products are cream liqueurs and are not made with eggs
We cannot guarantee all ingredients in Pennsylvania Dutch products are gluten free
Yes, place it in the refrigerator after opening it for best quality & taste
We've been making cream liqueurs for three generations but we have several new flavors!